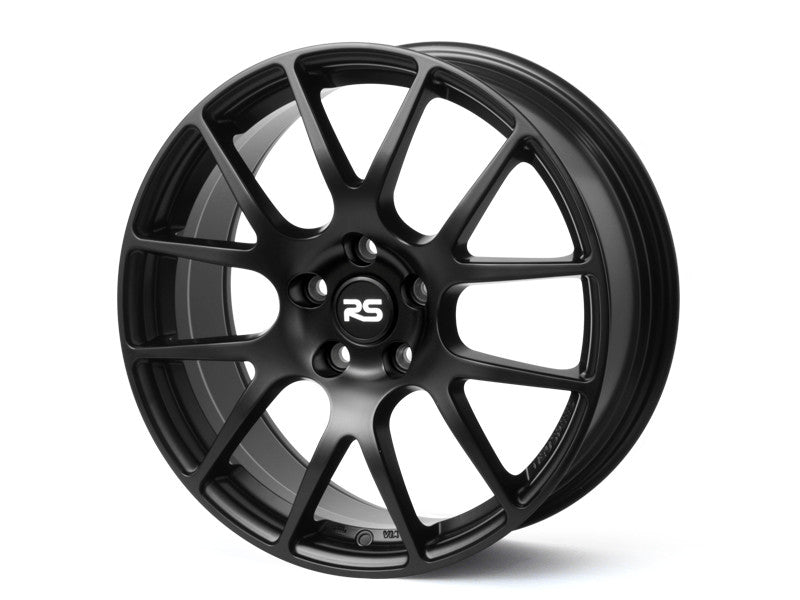 NEUSPEED RSe12
18-INCH :: RACESERIESevo
---
DESCRIPTION
Introducing the RSe12 lightweight wheel. Inspired by the 19-inch NEUSPEED RSe14 wheel, the RSe12 features fewer spokes to optimize weight savings and to visually open up the design, allowing to display your fancy big brake kit. The RSe12 was designed specifically for the VW MKV when it was released in the mid-2000's, which translated to a complete direct bolt-on fitment utilizing factory lug bolts, center caps, as well as tire pressure monitoring sensors (if applicable) – No spacers, No hub rings!
To this day, it has been a staple wheel in our lineup and continues to outperform many aftermarket wheels available on the market.
---
FEATURES
FACTORY SPEC.
Each and every RS wheel is designed for a specific vehicle model, just like factory wheels but wider and lighter.
BBK FRIENDLY.
Every RS Wheel is specifically designed and engineered to be "Big Brake Kit Friendly". Installation of most big brake kits will not require the use of adapters, spacers, shims, or any other safety impairing devices. Whether you have factory or aftermarket big brakes we have something that will go over them with ample of clearance.
FORM AND FUNCTION.
Weighing just a mere 19-20 lbs, The RSe12 wheels will enhance your driving experience cosmetically as well as performance by reducing the rotational mass or unsprung weight.
OEM+ FITMENT.
Although spec-ed like OE, NEUSPEED RS wheels are wider in width and track, optimized for handling improvement as well as aesthetics. Unlike other wheel manufacturers, NEUSPEED wheels are not 'universal' fitments.
TECH SPECS
GALLERY
NOTES

Factory center caps:
Audi:
Grey Metallic: 4B0 601 170 A 7ZJ
Black Matte: 4B0 601 170 A LT7
Black Gloss: 4B0 601 170 A AX1
VW: 3B7 601 171