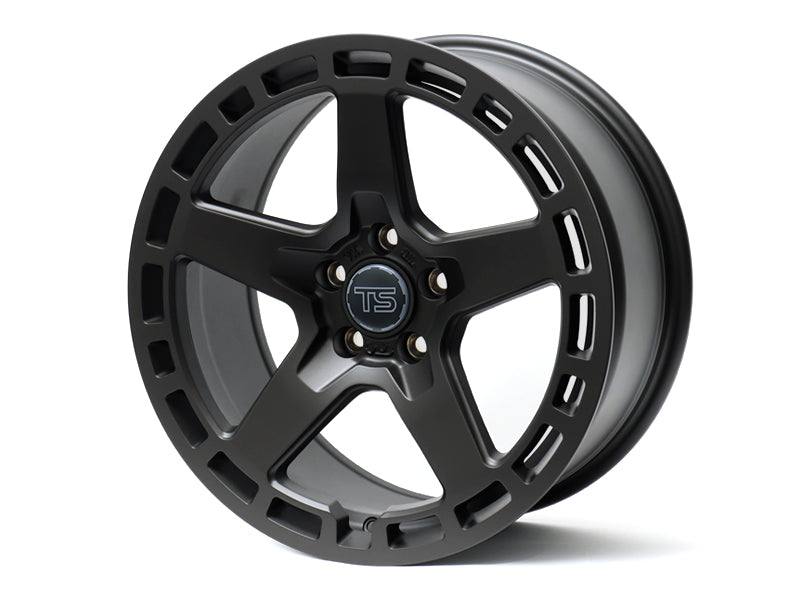 NM Eng. TSe53
18-INCH :: TERRASERIESevo
---
DESCRIPTION
Introducing our first all-terrain wheel, the TSe53 lightweight truck wheel! This design is all-new and the beginning of a new chapter for NEUSPEED Wheels. There's been a booming interest in the off-road and overland CUV/SUV segment, so we took to the design studio to conjure up this wheel with the latest and greatest design cues and technologies.
Each TSe53 is spec-ed specifically for the assigned vehicle, which translates to complete direct bolt-on fitment utilizing factory lug bolts, center caps, as well as tire pressure monitoring sensors (if applicable).
---
FEATURES
FLOW FORMED CONSTRUCTION.
Unlike other manufacturers of similar truck-style wheels, we decided to again go with the lighter and stronger option. This will benefit the vehicle in all aspects pertaining to the wheels. ALL NEUSPEED RSe wheels have been produced using this process, since 2004.
RE-INFORCED LIP W/ RALLY RING.
Different from our performance road racing wheels, we went with a completely different approach in designing this wheel. We've brought in a thicker and stronger lip with pass-through pockets (rally ring) for water, dirt, mud, and debris to freely move out from the wheel barrel. This will also help keep brake temperatures low.

ALL IN THE DETAILS.
The TSe53 is strong and versatile. With function and form at its core, the thick wheel spokes are accented by center cutouts near the lug bolt area helping to shed weight and give a sculpted look. Additionally, the previously mentioned rally ring helps protects the inset valve stem and the enhanced strength prevents deformation from outside sources.

OEM+ FITMENT.
Although spec-ed like OE, NEUSPEED RS wheels are wider in width and track, optimized for handling and braking improvement as well as aesthetics. Unlike other wheel manufacturers, NEUSPEED wheels are not 'universal' fitments.
TECH SPECS
GALLERY
NOTES

Factory MINI center cap will not fit. "TS" center cap included. Includes matching lug bolts for a direct fit.