ALL NEUSPEED RSE WHEELS ARE DESIGNED AND ENGINEERED FOR WEIGHT AND STRENGTH OPTIMIZATION, WHILE KEEPING DESIGN IN MIND. THIS MIND SET ALLOWS US TO PRODUCE PRODUCTS THAT ARE SUITABLE FOR BOTH ON AND OFF TRACK APPLICATION.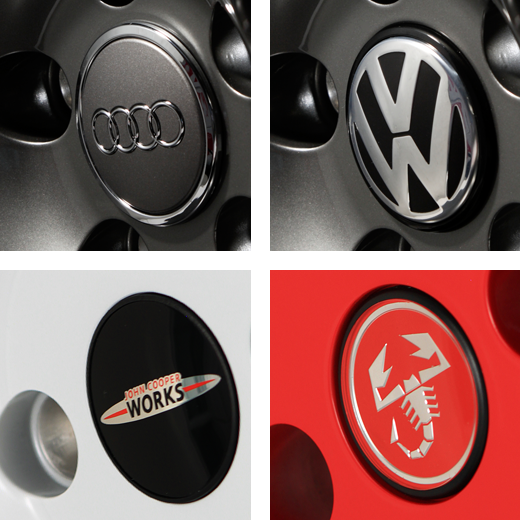 FACTORY SPEC
NEUSPEED, NM Engineering, and NEU-F are tuning brands. Each and every RSe wheel is designed for a specific vehicle model, just like factory wheels but wider and lighter.  
PLUS (+) FITMENT
Although spec-ed like OE, NEUSPEED RSe wheels are wider in width and track, optimized for handling improvement as well as aesthetics.
Unlike other wheel manufacturers, NEUSPEED wheels are NOT 'universal' fitments.
HUB CENTRIC
to vehicle hub bore and not LUG centric
TPMS Sensor
OEM Tire System compatible
OEM Lug Bolt Seat
Factory lug bolts compatible
OEM Wheel Cap Emblem
Audi, Volkswagen, MINI, Fiat 500
WIDER & LIGHTER
0.5 - 1.0" wider, avg. 5-10 lbs. lighter

BIG BRAKE KIT COMPATIBLE
Every RSe Wheel is specifically designed and engineered to be "Big Brake Kit Friendly". Installation of most big brake kits will not require the use of adapters, spacers, shims or any other safety impairing devices. Whether you have factory or aftermarket big brakes we have something that will go over them with ample of clearance.

FLOW FORMING PROCESS
It is a forge hybrid process that produces parts close, if not the same, to the weight of full forged wheels. This extremely efficient process offers fast production turn arounds, very little material waste, and most importantly, far stronger products compared to conventional casted wheels.
ALL NEUSPEED RSe wheels have been produced using this process, since 2004.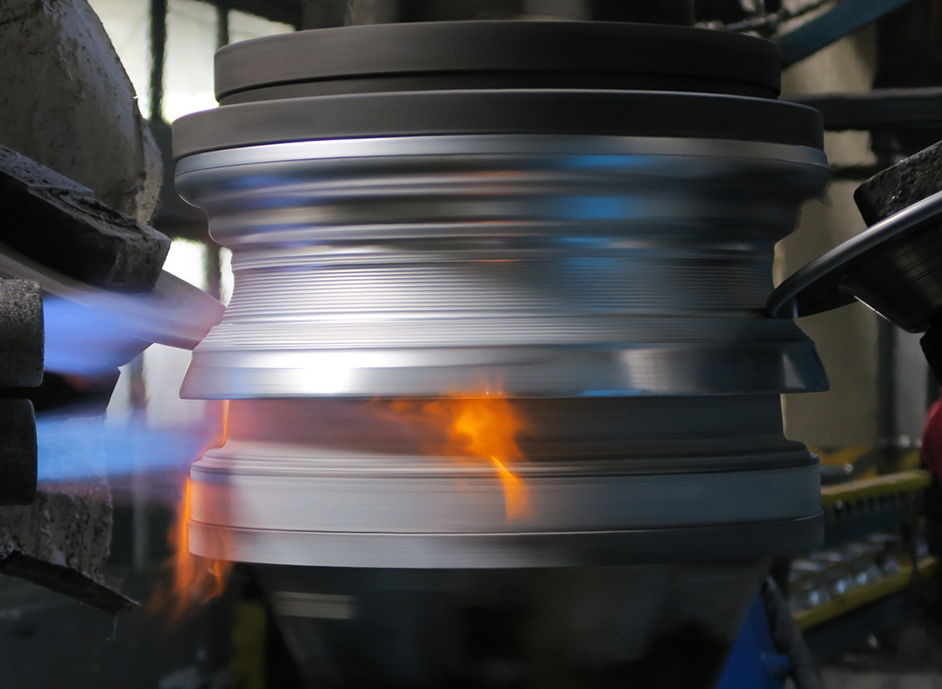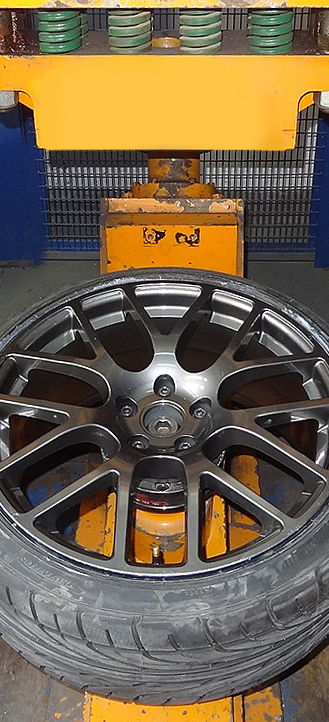 are the markings of Japanese manufacturing and load standard for automobile wheels, OEM as well as Aftermarket. Through out the years, JWL VIA became the standard for all major manufacturers in the world. All of our RSe designs have endured and passed this very strict testing which simulate the vigorous road hazard condition.

IMPACT TEST
simulates pot holes and
road debris.
Tested Weight: 675KG

BENDING TEST
simulates heavy cornering.
Endurance: 150K Revolution
Bending Force: 3.5 KN m

RADIAL FATIQUE TEST
simulates day-to-day abuse
Endurance: 1,8M Revolution
Load Force: 13.8 KN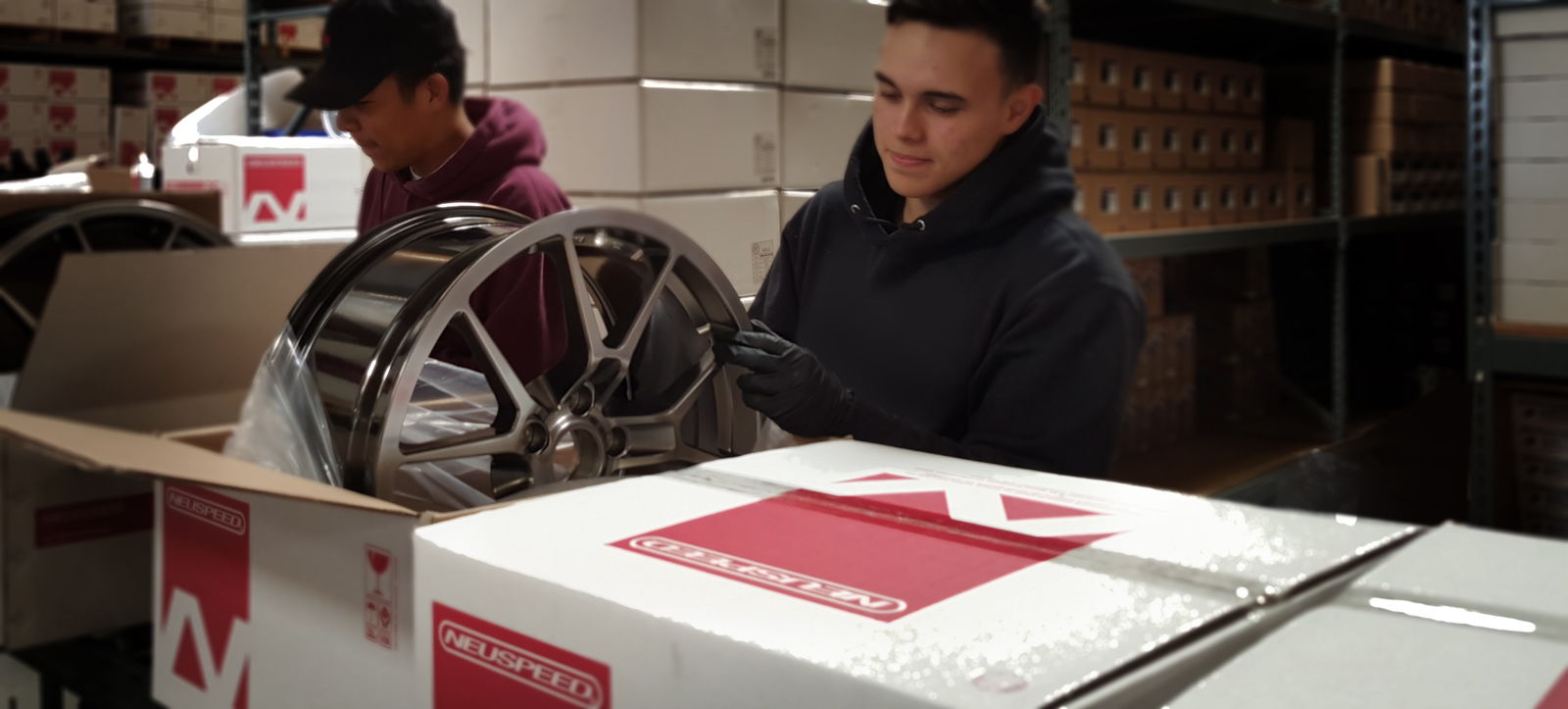 QUALITY CONTROL
Every Single RSe wheel is subjected to multiple quality control steps.
The check list includes: proper packaging, machining constancy, and finish quality.