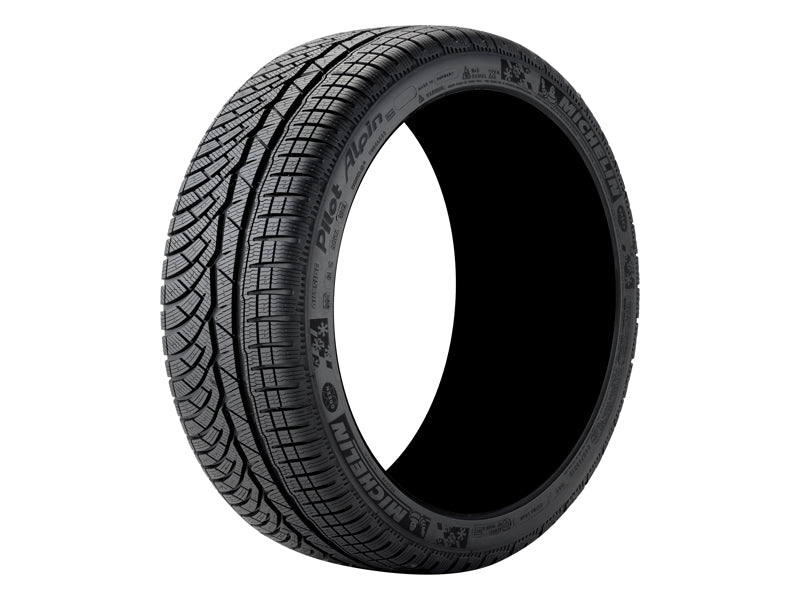 MICHELIN® Pilot® Alpin® 5™
ULTRA HIGH-PERFORMANCE WINTER
Ultra High-Performance Sport Winter

DESCRIPTION
MICHELIN® Pilot® Alpin® 5 tires offer control whatever the winter conditions
---
FEATURES
Safety Whatever the Winter Conditions
Improvement in braking performance on all types of winter road surfaces (snow, wet, dry). A directional tread pattern with a central groove increases resistance to hydroplaning.
Winter Control and Driving Precision
Experience premium stopping power on winter roads with the MICHELIN® Pilot® Alpin® 5 tire. Improved snow, wet, and dry grip using the latest generation tread compound integrating a new functional polymer.
Acclaimed by Premium Car Manufacturers
Approved by AMG, Audi, BMW, Mercedes and Porsche. Pilot® Alpin® 5 winte tire is finished with a premium touch, stylish dark velvet effect, for a prominent sidewall appearance.
All in One
MICHELIN® TOTAL PERFORMANCE™ reflects our focus on whole tire life, delivering excellent targeted features and benefits with no compromise in other areas. Furthermore, we ensure that all our tires have PERFORMANCE MADE TO LAST, delivering, by design, an exceptional level of long-lasting performance… so that our customers can enjoy the full potential of the tire throughout its entire lifespan.
NOTES

Tires are being sold together with NEUSPEED wheels purchase. We do not sell tires by themselves.

If you don't see your tire size please call and we will quote you over the phone. We are one of Michelins Technical Partners, we have access to all automotive passenger tires.