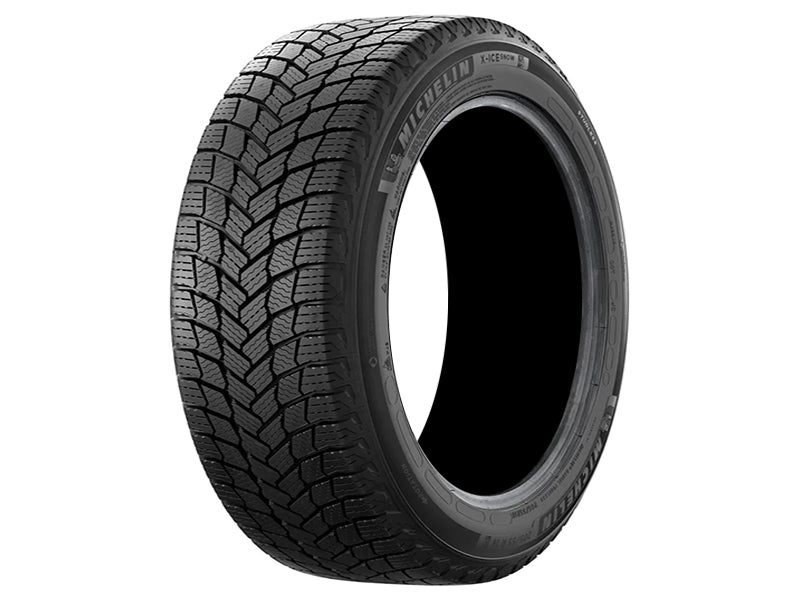 MICHELIN® X-Ice® SNOW
ULTRA HIGH-PERFORMANCE SPORT WINTER
Luxury Performance Touring
, 
Passenger Car/Minivan
, 
SUV/Crossover Winter Tire
DESCRIPTION
A winter tire designed for maximum mobility and safety – not just when it's new, but for seasons to come.
---
FEATURES
Winter Grip Made to Last
The MICHELIN® X-Ice® SNOW tire offers shorter ice and snow stopping distances thanks to the exceptional grip provided by having two types of full-depth 3D sipes for an increased claw effect on snow and ice and for long-lasting biting edges.
Improved Hydroplaning and Slush Performance
The MICHELIN® X-Ice® SNOW tire offers better hydroplaning performance than it's predecessors. The new aggressive winter tread design with increased void ratio and V-shaped tread pattern provides increased resistance to aquaplaning and enhanced snow, slush, and wet evacuation.
Excellence in Longevity
The MICHELIN® X-Ice® SNOW tire lasts up to one additional winter than the average of leading competitors. The new tread design with interlocking 3D sipes combined with an innovative Evergrip Technology delivers long wear life by providing tread block rigidity and optimizing the tire's contact with the road surface during acceleration, braking, and cornering.
All in One
MICHELIN® TOTAL PERFORMANCE™ reflects our focus on whole tire life, delivering excellent targeted features and benefits with no compromise in other areas. Furthermore, we ensure that all our tires have PERFORMANCE MADE TO LAST, delivering, by design, an exceptional level of long-lasting performance… so that our customers can enjoy the full potential of the tire throughout its entire lifespan.
NOTES

Tires are being sold together with NEUSPEED wheels purchase. We do not sell tires by themselves.

If you don't see your tire size please call and we will quote you over the phone. We are one of Michelin's Technical Partners, we have access to all automotive passenger tires.