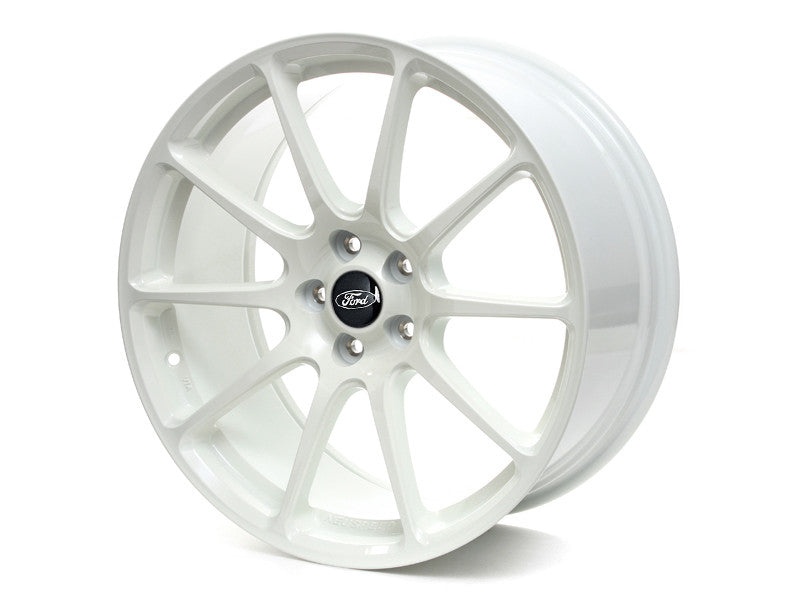 NEUSPEED RSe102
19-INCH :: RACESERIESevo FoRS
Introducing the NEUSPEED RSe102 lightweight wheel.
The RSe102 shares the same 10-spoke count but the full-face profile and bevel lip modernize its design. 
Each RSe102 is spec-ed specifically for the assigned vehicle, which translates to complete direct bolt-on fitment - No spacers or adapters!
Factory lug nut compatible
Factory wheel lock key compatible
Factory TPMS compatible
Hub centric bore diameter - no hub rings
The same as NEUSPEED's other wheels, the RSe102 is manufactured utilizing the Flow Forming process. It is a hybrid process between low-pressure casting and forging technology. This process produces an ultra-lightweight wheel similar to full forged wheels but a fraction of the cost. 
Size: 19x8.5
Offset: +45mm
PCD: 5:108mm
Bore: 63.4mm
Weight: 20 lbs.
NOTE: 'Ford' center cap is not included with purchase.
These are not custom drilled wheels with universal hub rings. All of NEUSPEED RSe wheels are MANUFACTURED to Ford Focus mounting specs.