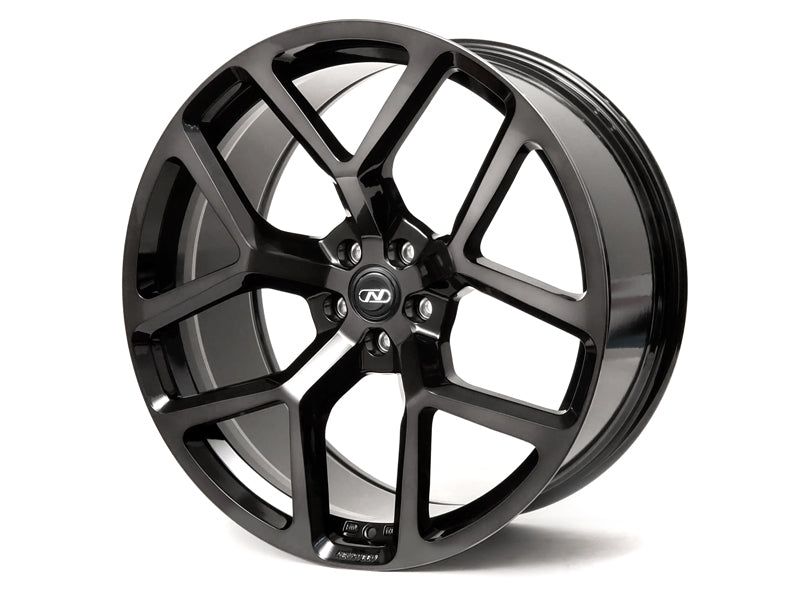 NEUSPEED RSe103
20 & 22-INCH :: RACESERIESevo
---
DESCRIPTION
Meet the NEUSPEED RSe103 - the sleek, lightweight wheel designed for sport-utility, crossover, and performance vehicles. With its sharp angles and strong 10-spoke count, this wheel embodies modern style.
Our RSe103 wheels are specifically tailored for your vehicle and designed to produce superior direct bolt-on fitment. Say goodbye to spacers, adapters, and high expenses. And you needn't worry about compatibility – these wheels are made to use factory lug bolts, center caps, and tire pressure monitoring sensors (if applicable)!
Manufactured using the dynamic flow-forming process - a hybrid of low-pressure casting and forging technology - the RSe103 is super strong and ultra-lightweight. You'll enjoy all the benefits of a full forged wheel without breaking the bank.
Upgrade your ride with the NEUSPEED RSe103. You won't be disappointed.
---
FEATURES
FACTORY SPEC
The RS wheels are custom-designed to fit specific vehicle models. They're like factory wheels, but boasting a lighter and wider build.
SUV / CROSS OVER FITMENT
We developed this wheel keeping larger vehicles in mind. As we strive to keep pace with the ever-evolving market, we conducted numerous research and test-fittings, and identified these fitment options as the best for our intended vehicle.
THIRD GENERATION
Inspired by our original NEUSPEED RS10 forged wheel, this new third-generation 10-spoke flow-formed design boasts the same 10 spokes, now with an even sturdier, more rugged look.
OEM+ FITMENT
Although spec-ed like OE, NEUSPEED RS wheels are wider in width and track, optimized for handling improvement as well as aesthetics. Unlike other wheel manufacturers, NEUSPEED wheels are not 'universal' fitments.
TECH SPECS
GALLERY
NOTES

Factory center caps:
Audi:
Grey Metallic: 4B0 601 170 A 7ZJ
Black Matte: 4B0 601 170 A LT7
Black Gloss: 4B0 601 170 A AX1
VW: 3B7 601 171