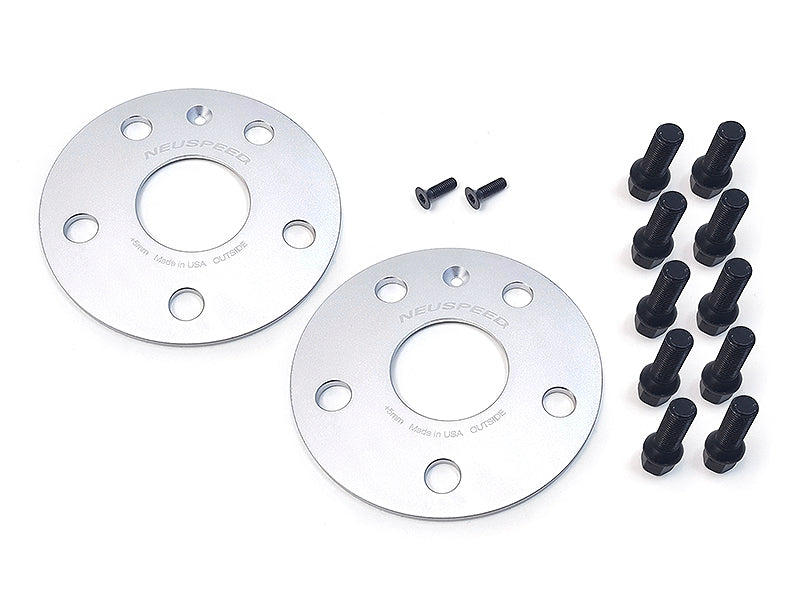 Secure Wheel Spacer Kit +5mm
DESCRIPTION
NEUSPEED Wheel Spacer Kit utilizes the factory's rotor retaining feature to secure itself to the hub. This allows the user to install the wheel with ease without having to align lug holes to the spacer's openings, reducing the chance of dropping the wheel and damaging the wheel itself and rotor shield. The durability and security of NEUSPEED's Wheel Spacer Kit ensures a fast, safe, and worry-free installation. Let your wheels stay securely and perfectly in place for years to come.

FEATURES
Thickness: 5mm
PCD: 5:112mm
Center Bore: 57.1mm
Included:

2 - +5mm Secure Wheel Spacers
2 - Rotor Screws
10 - 14x1.5 Lug Bolts - Ball Seat (Optional)
Not compatible with wheels with large chamfer (taper) hub bore 5mm, or over. Most factory wheels have this feature. Check before purchasing.