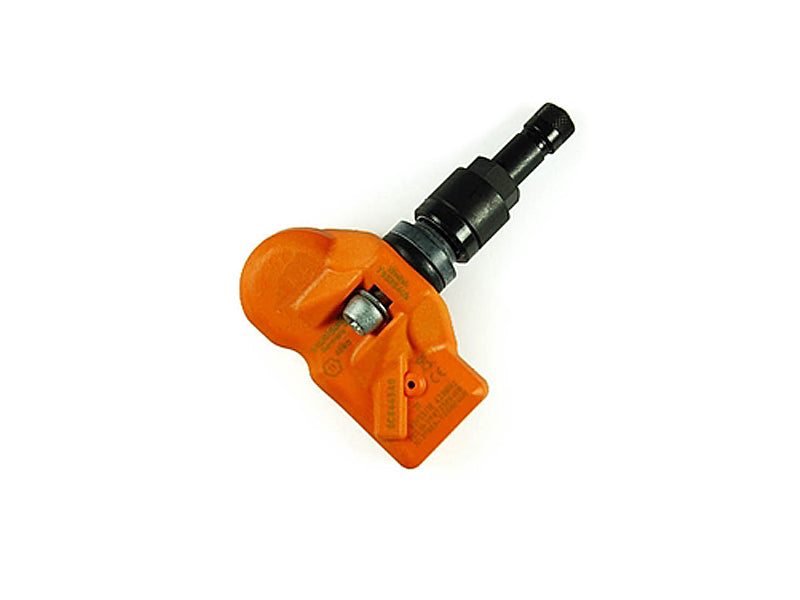 Tire Pressure Monitoring Sensor (TPMS)
These are aftermarket sensors, not factory OEM. They are manufactured by the same company using the same technology and specs like the ones that come with your car.
Some applications may require "learning" or "reset". Refer to your vehicle's operation manual.
SOLD EACH. Order 4 for a complete set.
Purchasing a complete wheel and tire package:
Please list your Vehicle Identification Number (VIN) at checkout. This is a requirement when purchasing installed sensors to confirm compatibility.
Purchasing these sensors are not mandatory. You always have the option to ship yours to us to be mounted to your new wheels. You can also swap them to regular (free) valve stems if you don't mind having the warning light on your dash. This is quite common with our track setups. 
If your car has some years and mileage we recommend replacing these sensors due to battery and rubber seals wear condition.
Please contact us if you do not see your application listed.